Get Started
Here at Clark & Washington we understand the stress and fear that comes with overwhelming debts and the prospect of filing for bankruptcy. That is why we first ensure bankruptcy is indeed the right choice for you.
Once we (together, with you) decide Bankruptcy is the right course of action we will go over the cost to file Bankruptcy with you. However, below is an overview of a typical case.
Chapter 7 Up Front Costs. We now offer ZERO down Chapter 7 Bankruptcy cases in Knoxville.
Attorney Fees. This amount depends on many factors and the attorney you meet with at your Free Initial Consultation will review these factors with you. These attorney fees can be paid in monthly, bi-weekly or weekly installments
Credit Counseling Fees. The total fee for the mandatory Credit Counseling and Financial Management courses is $ 40.00. This amount includes both the pre-filing certificate and post-filing Financial Management certificate.
Filing Fees. The filing fee to file a Chapter 7 Bankruptcy case is $338. These fees can be paid directly to the Bankruptcy Court after filing in 2 monthly installments of $ 169.
With more than 25 years' experience, our attorneys and staff are well equipped with the knowledge to help you get all the information you need. Your first visit with an attorney at any of our locations is absolutely FREE.
If you're ready to get started you may choose any of the following options
1- You may create your own Phone or In-Office appointment by clicking the Icon Below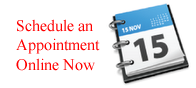 2 - If you prefer that we contact you please fill out the Contact Form to the right.
3 - Or, Simply give us a Call at 865-689-1777